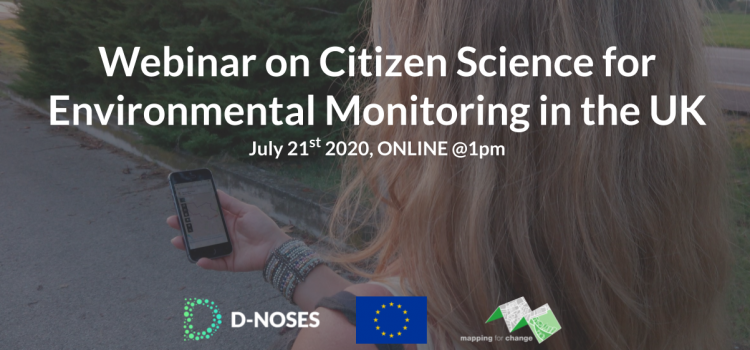 In the line of our previous post, we're still exploring alternative ways to do our bit in difficult times. Today, we'd like share some of the learnings from 12 years worth of experience in using citizen science for environmental monitoring.
We are offering a free webinar (July 21st 2020 @1pm UK time) for environmental professionals to introduce the concept of citizen science and how it can be used by local authorities as a cost effective way to support environmental monitoring and community engagement.
Content:
What is citizen science
How is citizen science being used to monitor for air quality, noise and odours
How could this be incorporated in your work
How to monitor odour pollution
Tools available for environmental monitoring
The webinar will be conducted as part of the D-Noses project, an EU funded H2020 research project on odour pollution.