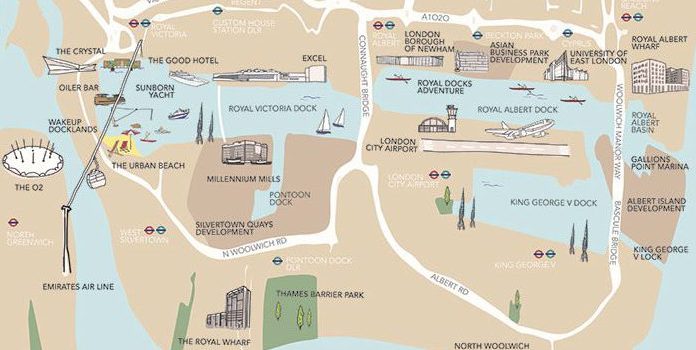 Project partners in the UK, Europe and further afield are working with affected communities to co-design citizen science projects to map the odour issues and embrace the 'power of many' to reliably monitor odour. In tandem, we are working with odour emitting industries, regulators and researchers to explore possible actions to address odour.
Royal Docks
Mapping for Change has started a pilot in the Royal Docks area of East London at the end of 2019. Historically the area has always suffered with odour issues (read an interesting account), and although some of these have been resolved, there are still several sources of odour affecting communities. We are working with the odour emitting industries and services, the local authority and communities to address ongoing and potential odour issues. We are asking residents to help us build a map of any odours in the area by recording their daily observations and experiences of smell. By coming together to create a bigger picture, we can combine this with other information, such as meteorological data, and then work with the industries and services to explore potential action.
If you are a resident or visitor around the Royal Docks, please contribute to this pioneering project! To record your odour observations please visit the map, register and then start adding your experiences. Although designed to be user-friendly, you can view our mapping user-guide for more information.