On 16th March 2015 Hannah posted in News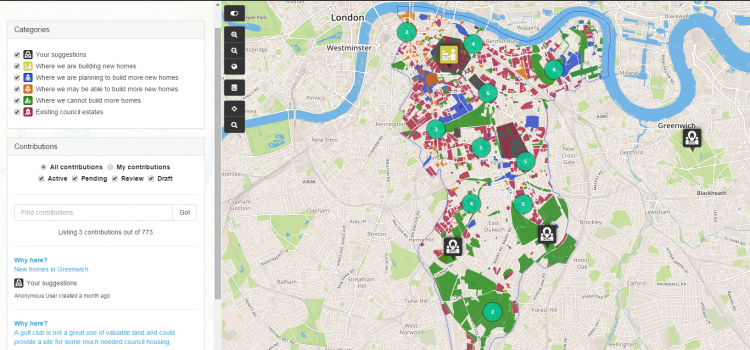 This information sheet has been developed to highlight the way in which local councils can utilise a map-based ICT service to deliver positive outcomes for its customers in relation to housing and regeneration consultations. This document sets out an outline of the services offered by Mapping for Change, a social enterprise owned by University College London.
The rate of change in ICT is rapid and growth in the uptake of technologies such as mobile devices, social media, high-speed broadband and open data, presents huge opportunities for the council. The new technologies being deployed and adopted by the public sector are bringing in new, innovative ways in which citizens and businesses interact with public authorities; new ways of working for administrations themselves; and providing new business opportunities.
---