It's been six months since the launch of We Care for Our Air Redbridge, a project aimed at understanding air quality in the borough. During this time, the community has come together to make commitments to support cleaner air.
We Care for our Air Redbridge has two strands to tackle the issue of air pollution head-on. Firstly, is our citizen-led data collection effort using NO2 diffusion tubes and hand-held particulate monitors. The second part of our mission is all about raising awareness and educating the community about the risks of air pollution. We focus on what actions each person can take to avoid pollution and improve the air in Redbridge.
Engaging the Borough
We kicked things off this summer with a series of in-person and online community workshops where we met residents. We also held pop-ups at local GP surgeries and schools. Our goal was to give as many Redbridge residents as possible the chance to learn about our project and, even better, get involved. We offered training and equipment for them to set up their very own air quality monitoring stations right outside their homes – and they definitely stepped up to the challenge!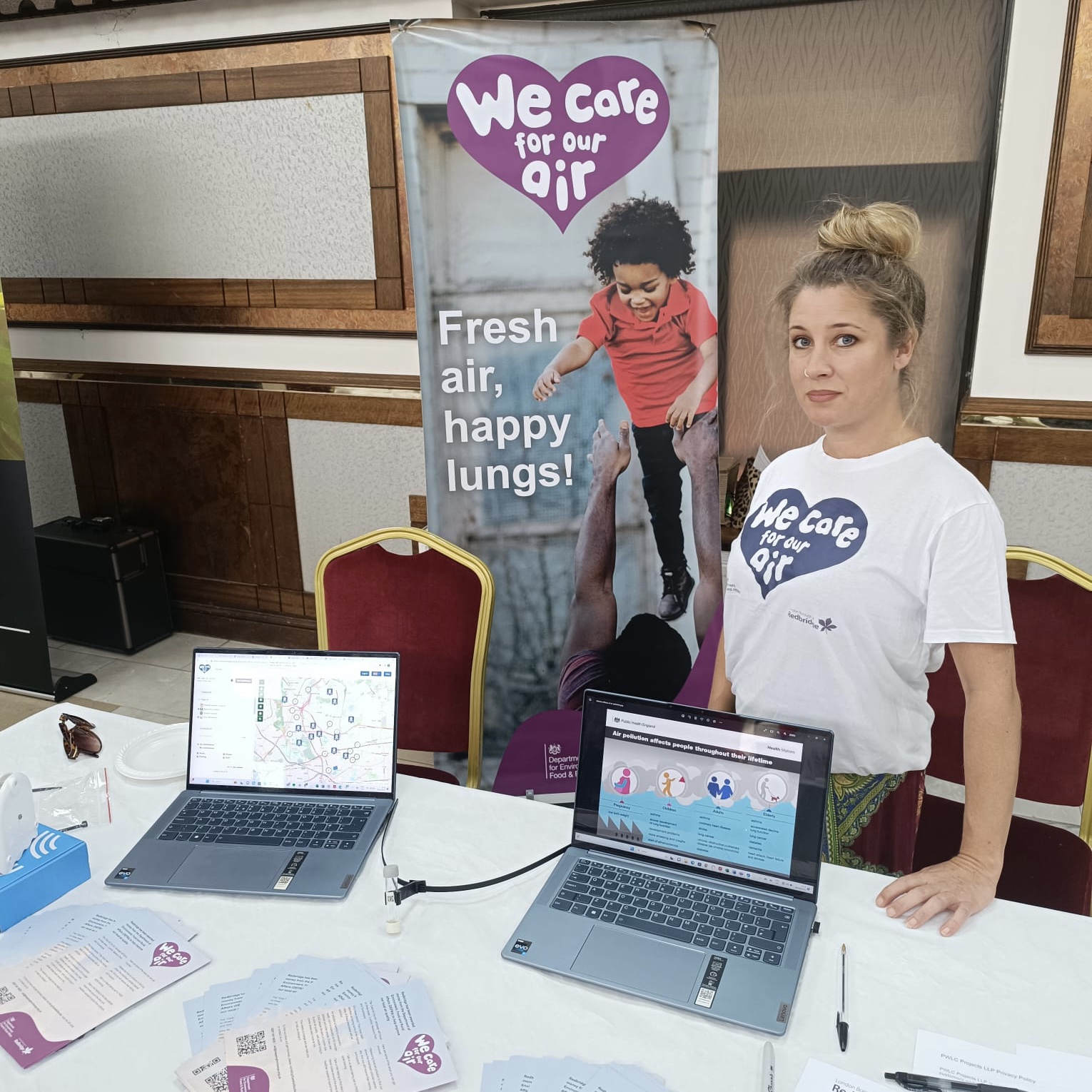 Redbridge Residents Take the Lead
Since then, our volunteers have set up diffusion tube monitors in 114 locations across Redbridge. These cover local libraries, primary schools, residential areas, GP clinics, major roads, and green spaces. Over the next 12 months, the tubes will measure the levels of NO2, one of the major pollutants in the borough.
To put this into perspective, recent air quality data in Redbridge has been collected at 2 static monitoring stations and 26 diffusion tube locations. This means that our amazing network of volunteers have over quadrupled the number of diffusion tubes than were previously collecting NO2 data in Redbridge. Impressive, right?
These data will be invaluable to making future decisions that will affect air quality across Redbridge. The data will also be made publicly available on our interactive community map. This ensures everyone can make informed choices about where to go to minimise their exposure to harmful pollution.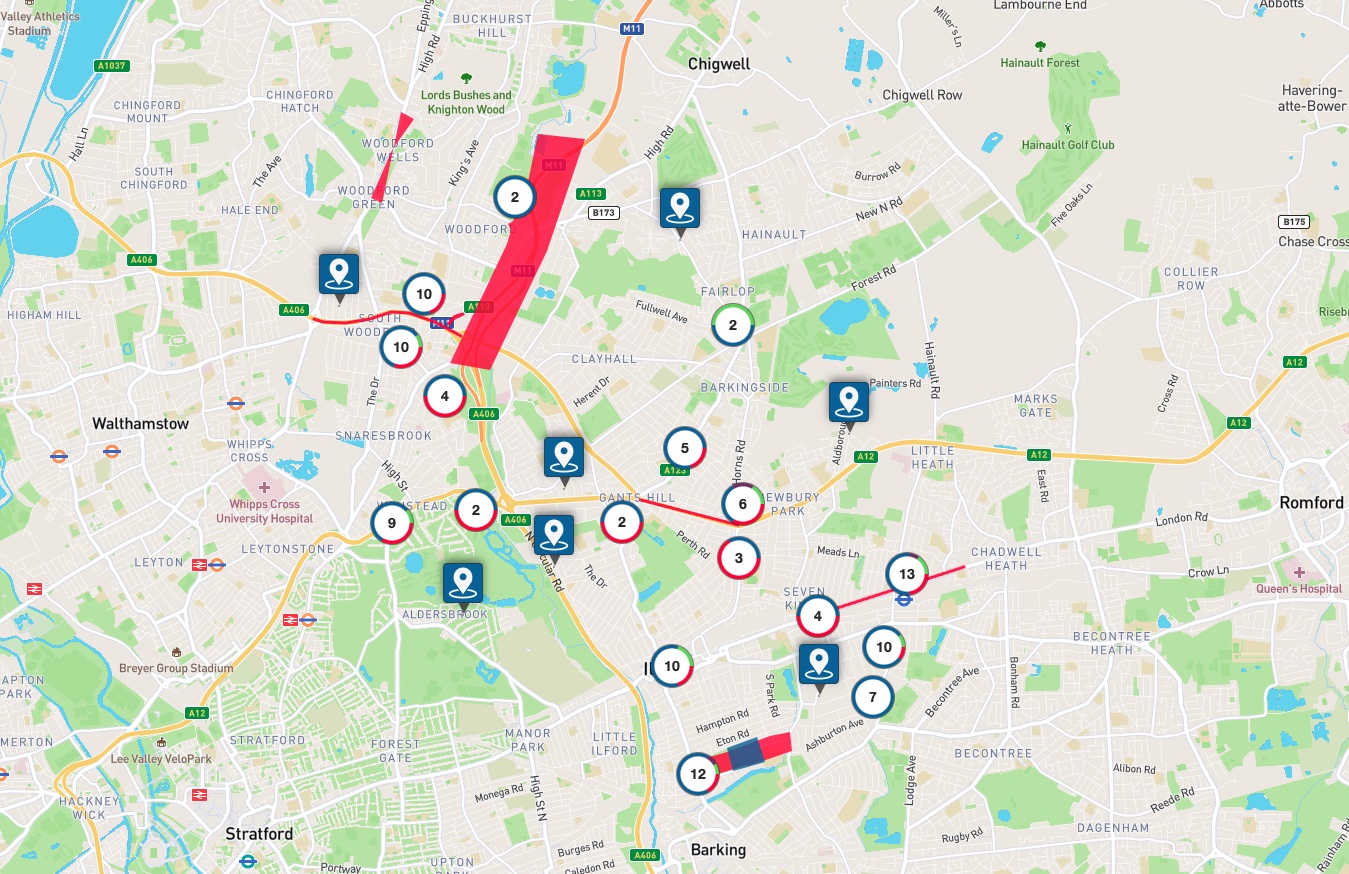 Fostering Awareness about Our Air
But that's not all! We Care for Our Air Redbridge will extend its impact into the future by engaging the youth in the borough. One of the key project initiatives, a series of air quality workshops, began in Barley Lane Primary School this month. In these sessions, local children will learn about air pollution and practice their data collection skills. These efforts will help us grow an eco-conscious culture so they can be the future torchbearers for clean air!
Also, if you have been in Redbridge on recent weekends, you might have spotted one of our led rides being delivered by Cycle Confident. Groups of adults hit the road with experienced instructors to improve their cycling, boost confidence, and enhance road safety awareness. These rides empower participants to increase their outdoor physical activity and avoid the most polluted travel routes that they might otherwise encounter while driving. It's not just about cleaner air; it's also about improving our health and the health of the borough.
Stay in the Loop
We Care for Our Air Redbridge is in full swing, and our commitment continues until March 2025. Keep a close eye on the project page and follow us on X (formerly Twitter) for updates on upcoming activities (more cycle rides, anyone?). Don't forget to regularly check our interactive community map, updated monthly with fresh data about the air quality in Redbridge.
"We Care for Our Air Redbridge" is a project by the London Borough of Redbridge and funded by DEFRA. Key delivery partners include Mapping for Change, PWLC Projects, and Whistlejacket London. Together, we're working towards a cleaner, healthier, and more informed Redbridge.