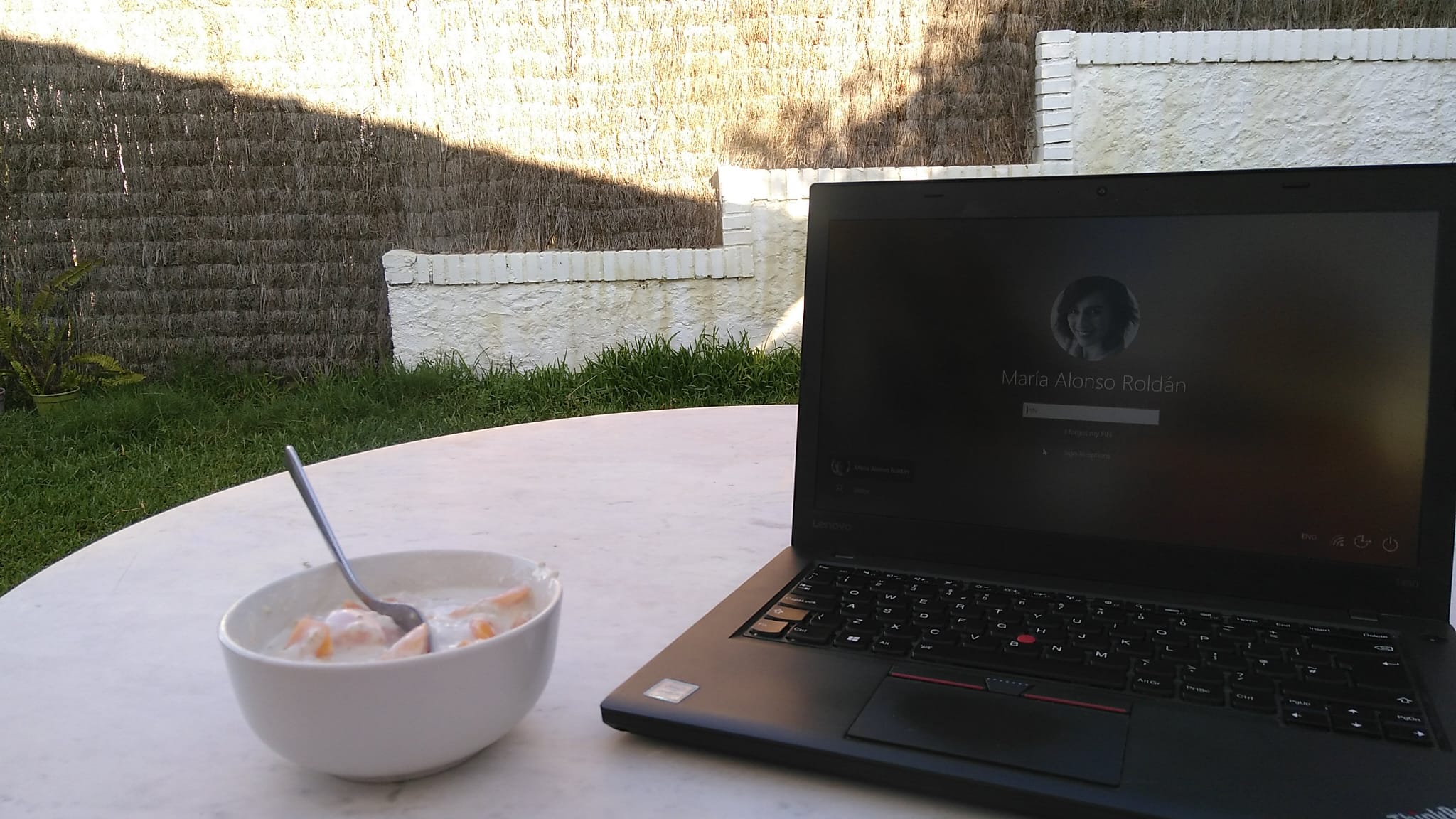 This second 'pandemic' year keeps us all socially distancing while also providing a unique opportunity to participate in all types of online events.
In February, we were invited to participate in the 2021 Urboretum Symposium "reconfiguring post-COVID 19 urban landscapes" organised by two amazing women: Meredith Root-Bernstein (CNRS, Musée National d'Histoire Naturelle, Paris) and Alexa Hagerty (University of Cambridge). Together with our colleague from UCL-ExCiteS, Dr. Alex Albert (ExCiteS), we shared ideas in the Evaluation panel about how mapping technologies could be used as tools to allow local and marginalised populations to enact change. You can watch the presentation here (min 33):
A report compiling the insights from this event presents six resilience principles for post-Covid-19 cities:
Cities need to work with peripheries to be resilient.
Look outside the system to spillover systems.
Grassroots resilience is as important as infrastructural and systemic resilience.
Be smart about "smart green cities".
Design for the unpredictable nature of nature.
Consider re-writing our narratives about spaces, cities and landscapes
---
A month later we took part in the WSIS forum, the world's largest gathering of the 'ICT for development' community. We participated in a session coordinated by Phileas Flow which presented success stories about ICTs supporting Sustainable Development Goals. Our fellow panellists included Circulab agency, Computer Aid International and Zapiens. We introduced our strategies and tools to enable communities to build more resilient and sustainable futures. You can watch the full session here (min 34 for Mapping for Change).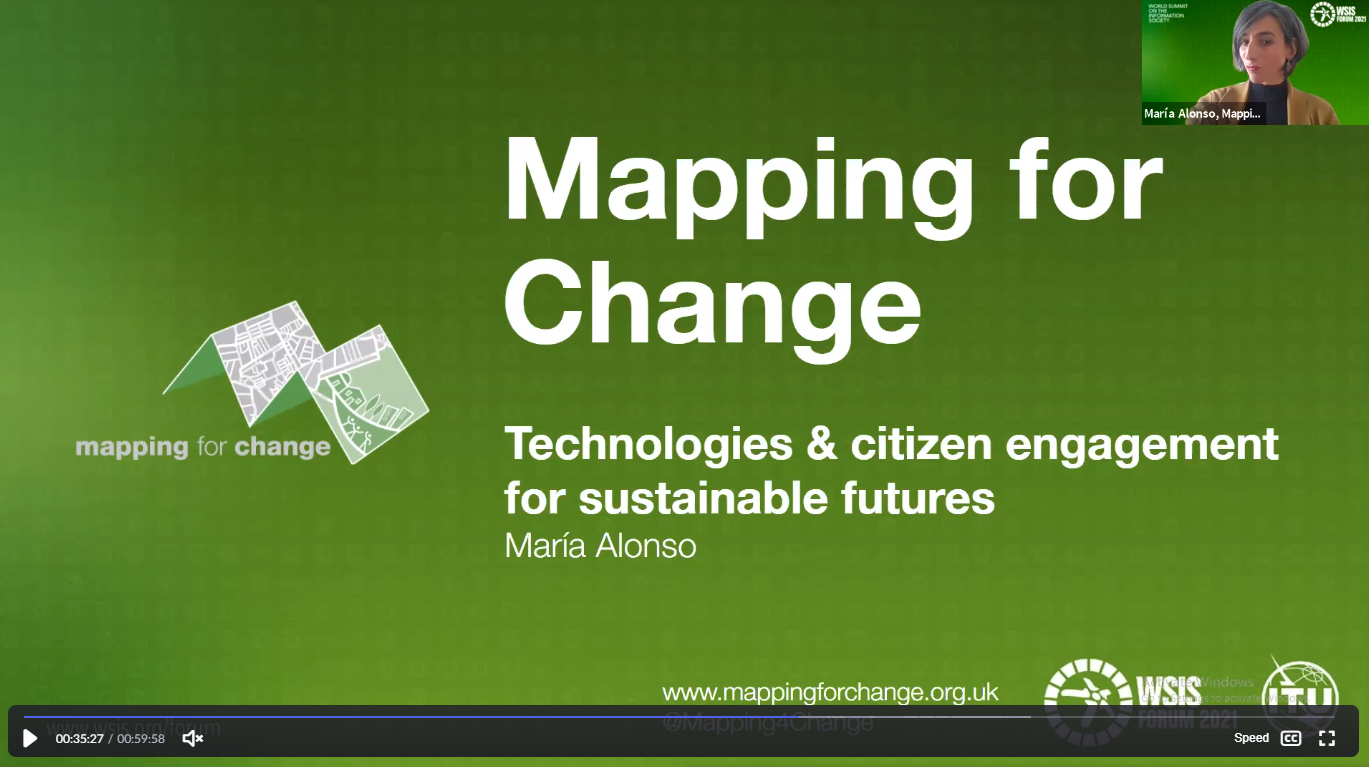 ---
April was the busiest month of all. First we supported our D-NOSES partner APEA in the organisation of the "International Webinar: Citizen Science for odour monitoring in the waste and water sectors". The webinar was well received by ~150 professionals working for private and public sectors who wanted to learn more about best practices of odour management in the waste and wastewater sectors, the D-NOSES project and its pilots. We delivered a short interactive session with the objective of introducing the International Odour Observatory and to test the usability among participants.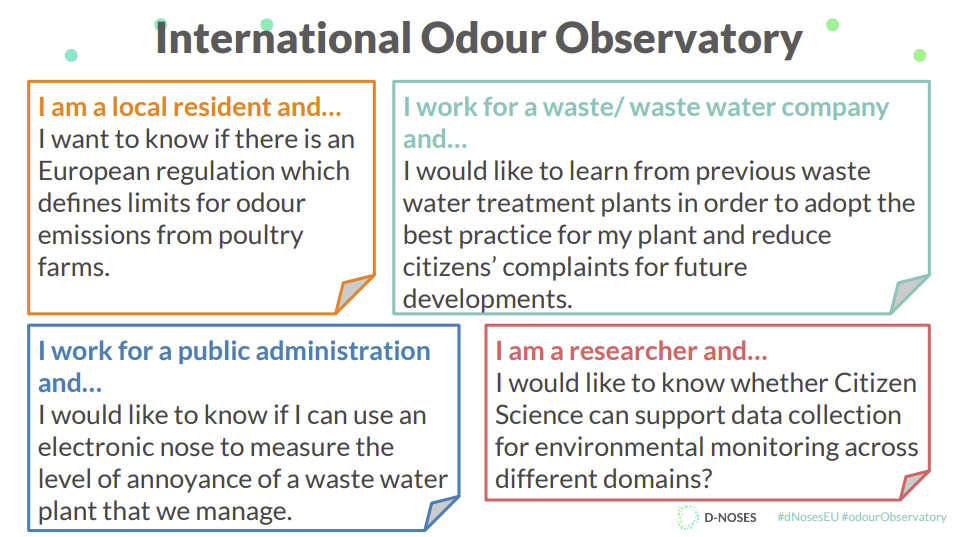 ---
Later that month we participated in the NERC's Virtual Community Science Camp for early career researchers in environmental science. The Q&A session hosted by the Earthwatch Europe charity triggered interesting discussions around challenges and pitfalls in citizen science. Louise Francis shared ideas about how to be inclusive through our communication method and language, the project design and the processes.

---
Every year, the European Commission organises the EU Green Week, the biggest event on environment policy. The 2021 edition was dedicated to "Zero Pollution for Air, Water and Soil" and delivered online between 1-4 June. This annual event gathers researchers, policy makers and private organisations to present initiatives and policies dealing with environmental challenges. Apart from joining the conference, we participated in the exhibition with a D-NOSES booth. Our virtual selves were there to answer questions in relation to citizen science for environmental monitoring, community engagement and mapping.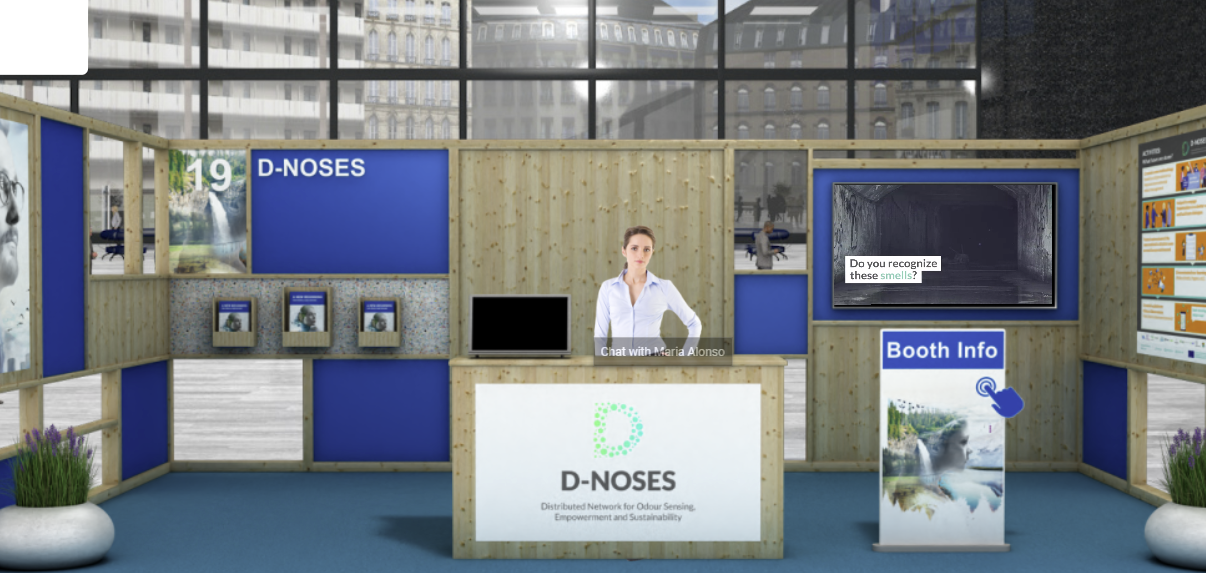 ---
It is safe to say that we have now mastered the art of Zooming, Teaming and Hangouting! But, even though we like digital, it is still no substitute for meeting in person and seeing our peers, colleagues and friends in full 3-D technicolour!