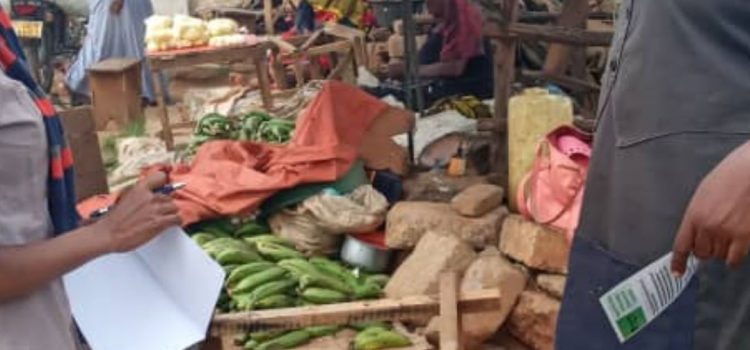 Against all odds, the project we initiated in February to tackle odour pollution in the capital city of Uganda progresses. Neither COVID nor national elections have been able to stop the work that we are doing with schools and markets.
Right before the pandemic made the whole country to shut down for weeks, the schools were making good progress with the Kampala NOSES programme, exploring the sense of smell, learning about odour pollution and sharing knowledge with their peers.
If 2020 has taught us anything it's to innovate and to be -even- more creative. The compulsory break gave us some time to redesign the project actions, so we came back after the summer with a whole new strategy to try and get the same results as originally planned.
Kampala markets activities
Unable to bring students to interact and interview the market vendors, we designed a questionnaire to gather perceptions about odour pollution and market waste management. Bernadette, the local project manager, interviewed about 20 vendors from different markets across the city. Some of the issues identified relate to the lack of awareness about "odour pollution" and to the inconsistent collection of rubbish, which causes nuisance to both vendors and clients.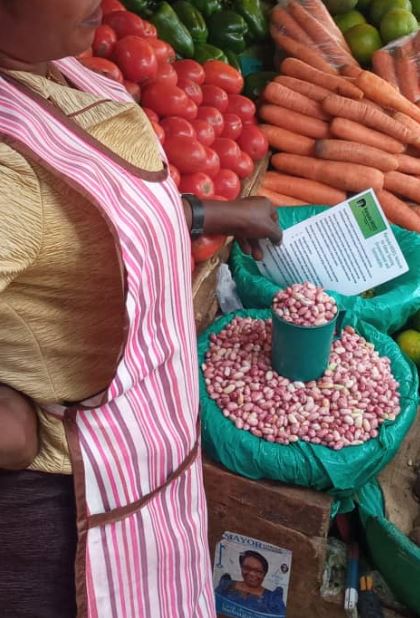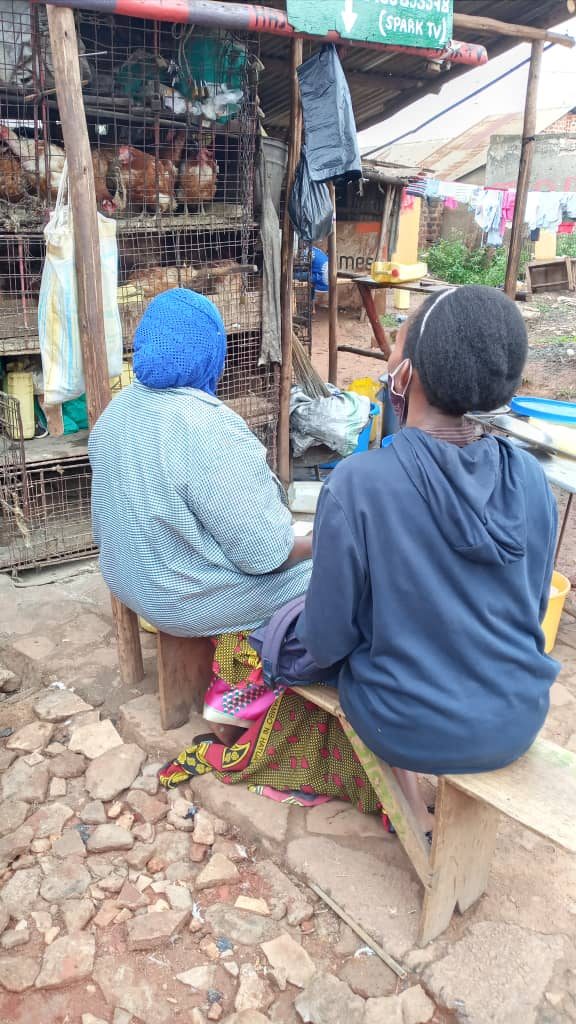 Bernadette interviewing market vendors
We will gather more information in the next months from other waste management stakeholders to draft some guidelines to improve the waste management in Kampala markets.
Schools programme
Schools in Kampala have been closed since April and won't open again until 2021 for the younger ones. Options for home schooling are limited as well as teachers capacities to keep up with the curriculum. Kampala NOSES was designed to offer extra curricular activities related to science, odours, mapping and awareness raising.
We reached out to schools during the summer and worked on a strategy to continue with the programme outside the class. We adapted the material so the students can carry out activities on their own while at home. A teachers' network from seven schools has been established to help us distribute, explain and collect weekly activities around the locations where the students live. So far, four weekly activities have already been delivered, each of them corresponding to one unit of the schools programme.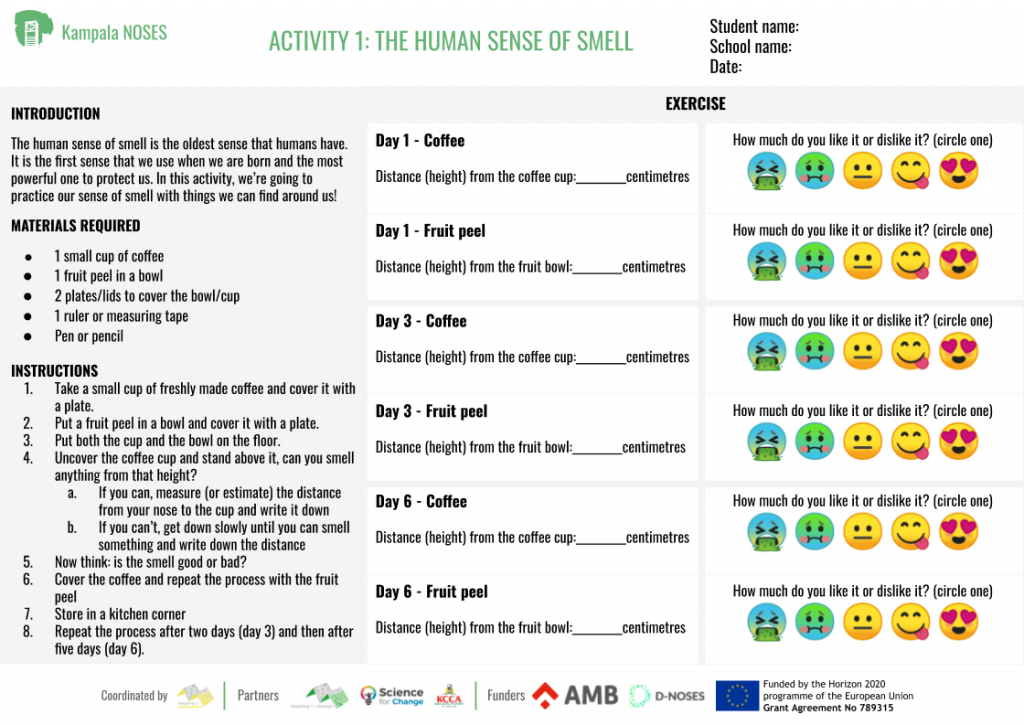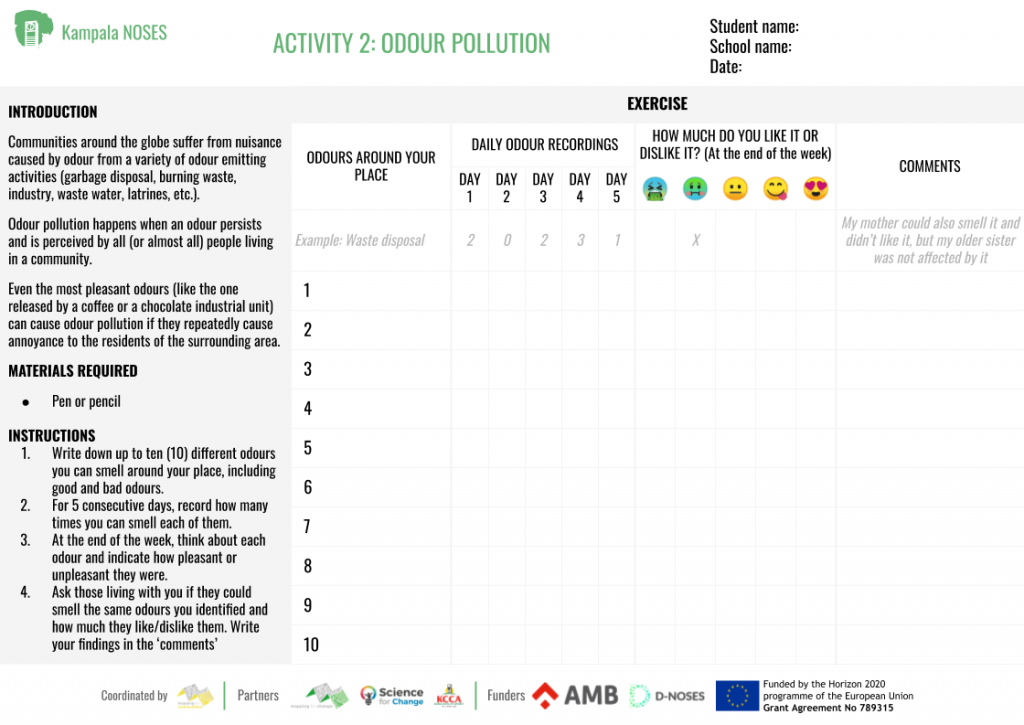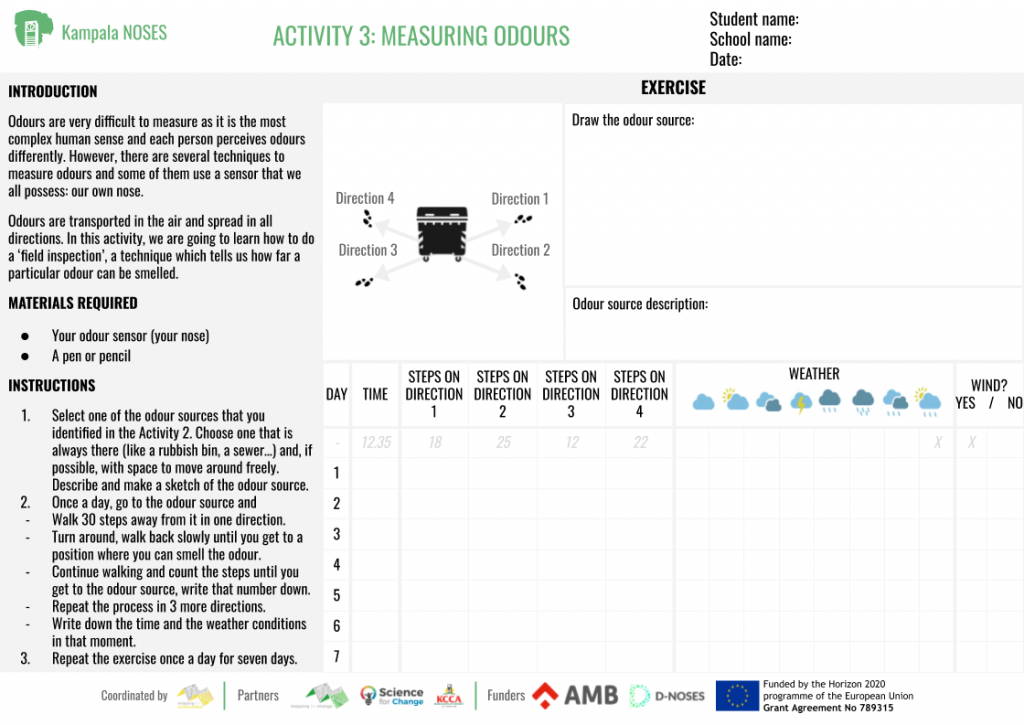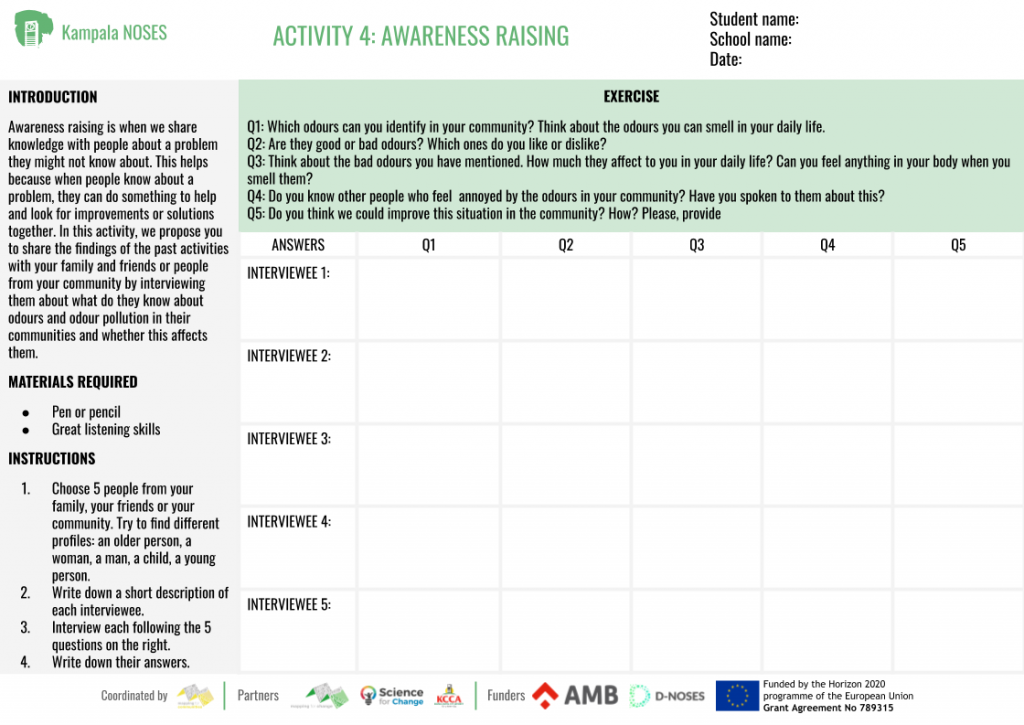 Activities 1-4
The project has now been extended until Spring 2021, giving us a chance to do as much as possible under the current restrictions.