Many towns and cities across the world are blighted by odour emitting activities which affect people's quality of life. However, in Kampala, one source of odour is the illegal burning of waste which has real and direct impacts on people's physical health.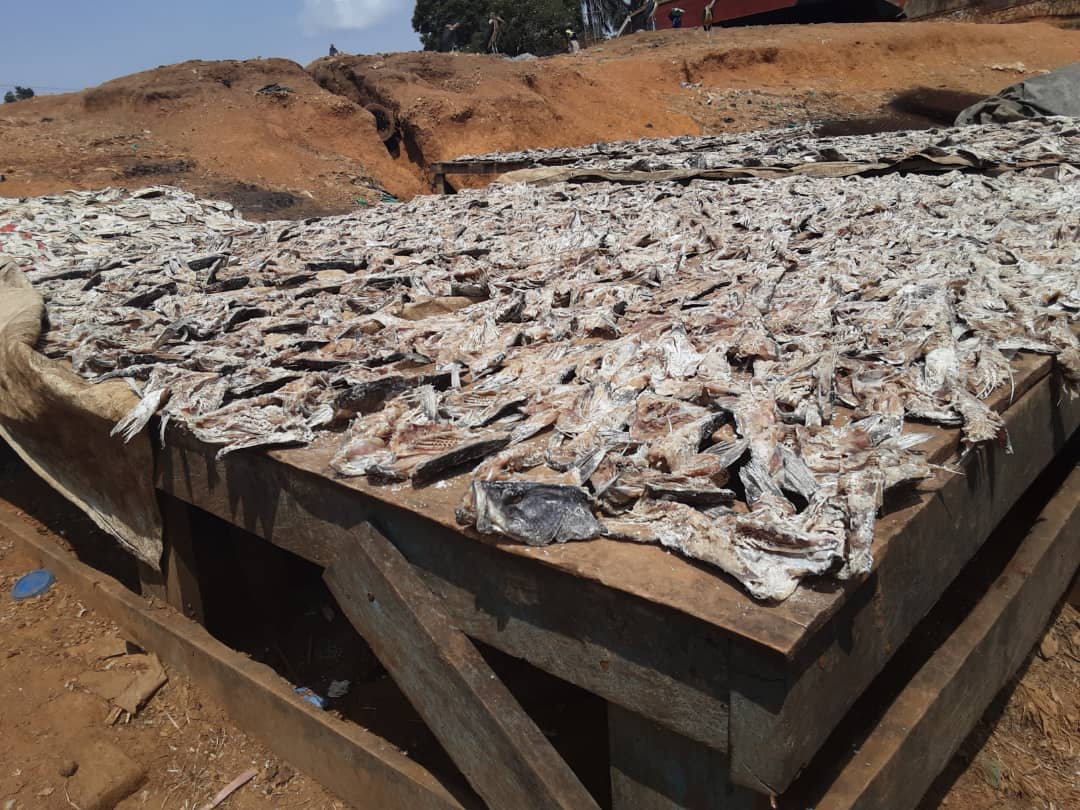 Although citizens' complaints about odour nuisance are documented by the local media, authorities lack a clear system to record and ultimately improve the situation. There are no regulations on odour nuisance in Uganda; monitoring odour is difficult and expensive and measuring by chemical analyses do not always reflect human perception. With the support of AMB, Mapping for Communities, a Ugandan based NGO, will introduce a highly inclusive approach to addressing odour, using citizen science to improve odour pollution monitoring.
Efforts to manage waste in the city of Kampala, Uganda are continuously overwhelmed by the ever-increasing population and levels of economic activity, all of which is compounded by reduced funding from central government. The insufficient waste management drives residents and workers to find their own solutions and therefore illegal dumping and burning of waste (including plastics) is a regular occurrence across the city.
Whilst the odour produced is an issue in itself, it is also a warning sign of the environmental impact that this activity is having. Burning plastics releases poisonous gases, including dioxins, furans, mercury and polychlorinated biphenyls, into the atmosphere which pose a threat to vegetation and human and animal health. It increases the risk of heart disease, aggravates respiratory ailments such as asthma and emphysema and cause rashes, nausea or headaches and damages the nervous system. These chemicals not only damage the lungs but also settle on crops and in waterways, leading to them eventually entering the body and causing cancer, thyroid and respiratory problems. Burning plastic also releases black carbon (soot), which contributes to climate change and air pollution.
Mapping for Communities, along with Mapping for Change and Science for Change will work with the local authorities and citizens to raise awareness and monitor these odour emitting activities around the municipal markets which produce a large amount of waste.
This project will primarily focus on engaging youths and women who are frequently marginalised or excluded from civic participation but whom are more often disproportionately impacted by the negative impacts of environmental pollution. We will target local schools and markets where many women work to help them understand their rights, train them to collect data on odour and visualise this on a map to share more widely. We will empower these citizens to use this information to influence in public policies related to odour pollution issues in Kampala and help define an action plan allowing, in a later phase of the process, a pilot project to reduce odour pollution in one or several markets of Kampala.
We will involve Officers from the Kampala City Council Authority (KCCA), and other key stakeholders such as the National Environment Management Authority (NEMA), throughout the whole process in order that the citizens' feedback, information and suggestions for improvement are well received.
Mapping for Communities is a partner NGO to Mapping for Change (UK) who is part of D-NOSES, a larger group conducting research on odour pollution (Funded by the European Union's Horizon 2020 Research and Innovation Programme). Mapping for Communities uses a participative methodology based on the concept of civic communal science and Geographical Information System (GIS). The objective is to achieve the participation of the citizens in data collection and problem definition aimed to facilitate actions towards environmental justice.