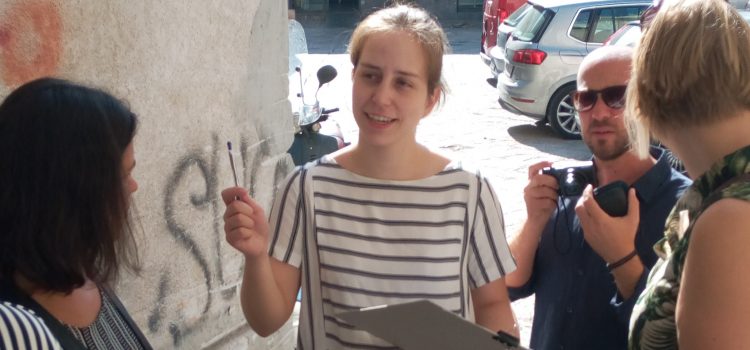 This October some of our team travelled to Palermo, Sicily, to share different methods and approaches to engage hard-to-reach young people as part of our EU Erasmus+ funded CivAct project. Young people from disadvantaged areas can feel powerless and therefore disinterested in taking action to improve or change their local surroundings.
The usual and traditional engagement methods do not always work with this particular group and so new ways need to be explored. All five European partners invited youth workers from their neighbourhood to join them in the training week so that ideas and lessons could be taken home and implemented in real-life situations.
One of the methods introduced was Feeling Cards. Feeling Cards is a type of training method where youth workers or facilitators involve young people by using cards with words that describe how they might be feeling in that current moment, for example 'tired', 'stressed', 'comfortable' and so on. The youth will select a card that reflects their current mood and then take it in turns around the circle to explain why they chose that card and how it relates to their current feeling.
Another method was a Youth Forum which involved youths from the community coming together to talk about things they want to change within their community. Although facilitated, this offers an informal way of learning and brings the youth together and gives them a voice.
Some of the other methods included Go Along, Prototyping Solutions and Insta Walk. To find out more about the project visit our project page or alternatively you can view the methods.