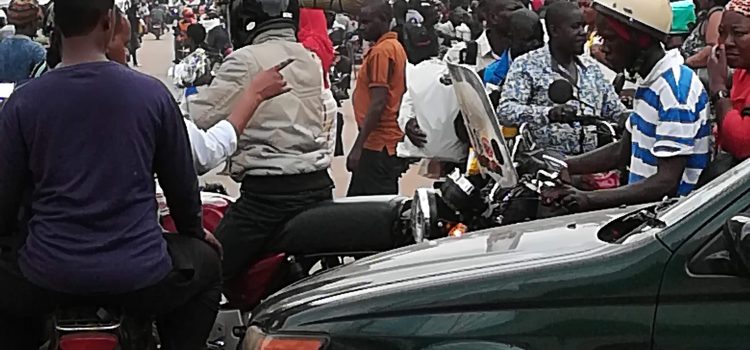 2018 has been a rather epic year in terms of our work on air quality. We supported the largest ever distribution of nitrogen dioxide monitors deployed by school students in Barcelona and ended the year with our first project in Sub-Saharan Africa, more precisely, Uganda.
In December we travelled to Kampala to set up the widest ever study of air quality in the country to-date. Traditionally Mapping for Change has primarily worked with local residents to support and initiate air quality monitoring programmes and always in the West. In the case of Kampala, however, we are collaborating with Kampala  Capital City Authority (KCCA) and the National Environment Management Authority (NEMA).
Why the change of focus you might ask! In November the National Environment Bill was accepted in parliament which seeks to replace the National Environment Act and replace it with a law that conforms to existing Government policies and other relevant laws. Part IX of the bill requires NEMA to establish standards for the protection of human health and the environment, which includes introducing air quality standards, so our timing couldn't be more pertinent!.
The air quality agenda is very much in it's embryonic stages in Uganda and we hope that the support that we can provide will aid in the development of a more systematic and permanent monitoring network and protocol, a heightened awareness of the impacts and mitigation strategies along with an increased capacity within the local administration and regulatory body.
Over the next six months KCCA and NEMA, with our support, will carry out a monitoring programme, primarily focusing on nitrogen dioxide, which will comprise the longest and widest air quality monitoring study ever carried out in the country. The monitoring cycle will mirror that of the UK following the Environment Agencies' diffusion tube change over calendar. In early December we set about training team members from both bodies and then hit the streets of the city to set-up a network of diffusion tubes. KCCA in collaboration with Makerere University carried out an in-depth study looking at things such as land use and population size amongst other variables in the city's 5 divisions. This formed the basis of the site selection in their case. NEMA, whose jurisdiction is country-wide selected to cover sites both in the capital city and areas outside, such as Entebbe. In total, 56 sites have been selected to start monitoring.
These initial sites will be further extend to upto 80 as part of the Science for my Health Schools Programme that we are initiating with KCCA. This programme will be run in collaboration with the US Embassy, the US EPA, and Makerere University and will culminate in an Air Quality Awareness Week later this year.
If you are interested in supporting this programme, from either an academic, organisational or personal perspective then please do get in touch with us!