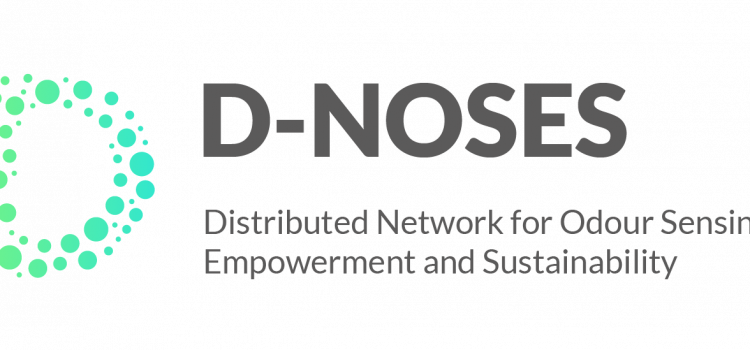 Mapping for Change is delighted to be a partner in an exciting new EU-funded, three year project, D-NOSES, which aims to tackle odour pollution on a global scale. The project consortium, coordinated by the Ibercivis Foundation (Spain), have assembled a world-class partnership combining experts in Responsible Research and Innovation (RRI), citizen science and co-creation, International Associations, odour scientists, local administration and public bodies. D-NOSES will put odour on the map and ultimately on the international agenda.
Odour pollution is the second most common reason for environmental complaints after noise, across Europe. Unpleasant smells are not just a nuisance, frequent exposure to odour is associated with headaches, stress and respiratory problems. It can also be an indicator of larger environmental issues, such as poor waste management or polluted water. Yet, odour pollution has repeatedly been ignored in environmental regulations leaving affected communities defenceless. Due to the lack of regulation, reliable information on odour pollution is scarce or difficult to access, making it easy for authorities and industry to overlook.
D-NOSES aims to provide a solution to this largely neglected problem by reversing the way in which odour pollution is commonly tackled, changing the traditional top-down approach for a bottom-up approach. The project will empower the public to become the drivers of change. Project partners will work with affected communities in the UK, Europe and further afield in co-designing citizen science projects to collect the evidence they need to make their case and be heard. These will form the case studies to refine the approach and become a source from which other communities can learn. The project will use innovative and accessible mapping tools to crowdsource odour issues and identify solutions. All information will be made publicly available through the International Odour Observatory. In tandem, we will work with local authorities, odour emitting industries, and non-governmental and civil society organisations. The project consortium will build not only a clearer picture of the problem but also relationships with the main players to achieve sustainable solutions.
The project will provide a suite of tools for policy makers and the general public. The citizen science projects will provide real-life case studies to inspire communities and guidelines will be provided to enable the approach to be replicated. In addition, the data collected will be available to all through the International Odour Observatory.  Scientific guidelines for policy making and The Green Paper on Odour Pollution will be used by policy makers with the ultimate aim of introducing odour pollution in the policy agenda. The 'Strategic Roadmap on Odour Pollution' will be produced for local, regional, national and international governments to follow, leading to a sustainable long-term solutions to odour pollution.
The D-NOSES consortium combines the expertise of 14 partners from 8 countries:
The project receives 3.158.612€ funding from the European's Union Horizon 2020 Science with & for Society Call (SwafS) under grant agreement No. 789315.