The gypsy and traveller communities of London are a fascinating demographic. The histories of these populaces go back hundreds of years into London's past, yet they still face difficulty and discrimination among modern society. Mapping for Change is teaming up with London Gypsies and Travellers (LGT) to tackle this issue. The missions of this charity are to encourage the inclusion of gypsy and traveller populations in the employment and training opportunities available to most Londoners, shed light on the lack of acceptable housing amidst traveller communities, address the discrimination aimed at these people, and facilitate opportunities for young gypsies to engage with society in a way that permits self expression and cultural pride.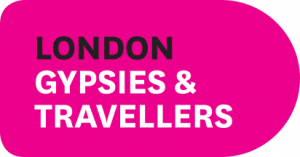 The goal of this project is to help constitute a safer, more accepting city for these communities. With the support of the Joseph Rowntree Charitable Trust (JRCT), Mapping for Change hopes to contribute to this venture by identifying gaps in the data gathered and providing possible explanations for these gaps through the utilisation of information technology. A sequence of maps are in production that will present categories of data related to the gypsy and traveller communities that presently call London home.  These will include the ethnic backgrounds, income rates, accommodation, education situations and multiple other influencing factors.
We are seeking a variety of data and are interested in hearing from anyone with information to share. If you have data you would like to present, please click here to share it with us!
These maps will be great tools for London Gypsies and Travellers to use in their endeavour towards social equality. We hope that the contributions made by Mapping for Change help LGT to enhance society's understanding of traveller communities and positively influence the journey towards a brighter future for the Gypsies of London.