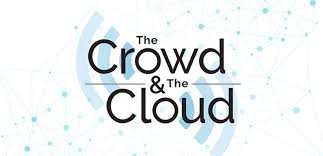 We are excited to share this video with you about our Air Quality monitoring project in the Barbican Estate, City of London.
The video shows how the concern of local residents about air quality around their homes was developed into a citizen science project, thanks to Mapping for Change and the City of London. For twelve months, Mapping for Change worked with residents to measure local air quality levels in this centric estate and to produce measurable data.
You can click on the image below or click here to watch the video.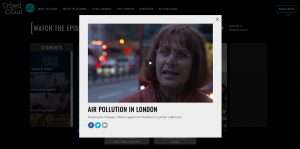 This video has been produced within The Crowd and the Cloud project, in which our co-founder Muki Haklay participates as an advisor. The Crowd and the Cloud is a documentary series for public television premiering in April 2017. Created by the award-wining producer, director and writer Geoff Haines-Stiles and hosted by former NASA Chief Scientist Waleed Abdalati, this series takes the viewers in a global tour around citizen science.
Since 2008, Mapping for Change have supported many communities to undergo Citizen Science air quality monitoring projects in their local areas. Our current project 'Love Lambeth Air' is at its final stage, you can see the results so far on our Community Air Quality map.
If you are concerned about air pollution in your area, or are interested in participating in a Citizen Science initiative, do not hesitate to get in touch with us: info@mappingforchange.org.uk.