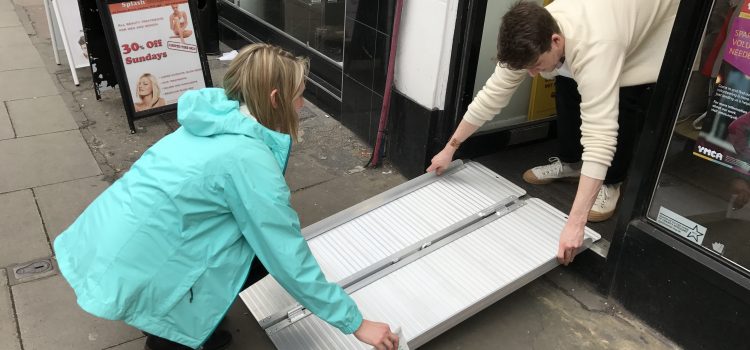 With the final portable accessibility ramp leaving the office it's time to reflect on the Ramp It Up social media competition we ran in late 2016.
As part of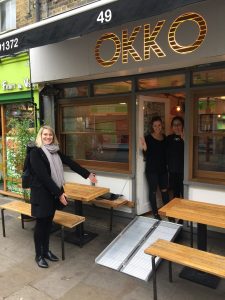 the wider MyAccessible.EU research project funded by the European Commission, the Ramp It Up campaign gave ten UK business owners the chance to win a portable accessibility ramp. Our lucky winners vary from restaurants to community centres and even charity shops.
Throughout the Ramp It Up campaign there were over two thousand votes for the forty-nine entrants. Along with giving away ten ramps the contest hoped to spark community interest, raise awareness and guide businesses towards opening up their services to disabled people. Whilst promoting the project the free app 'Wheelmap' was endorsed to encourage those already accessible to mark themselves on the app for all to see.
We encourage you all to keep adding any other public spaces you may know of which are accessible to the Wheelmap app and share your knowledge. With your help we can increase inclusion and accessibility in all our towns and cities.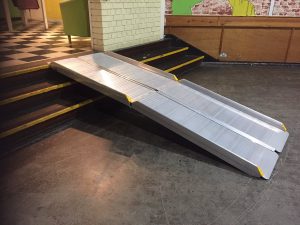 Hear from some of the winners on how the ramps will affect their businesses:
"We are absolutely thrilled to receive the ramp. It will help wheelchair users with neurological conditions to access the different areas of the garden. Coming to Chantry Walled Garden is a good opportunity for residents of the local care home to get out in the fresh air and chat to other people. Having the ramp means they can get in and out of the glasshouses, cottage, and workshop, and really join in. Thank you so much for making a difference!" S. Robirosa, ActivLives.
"The potential use of the ramp now makes the last three rooms within our complex, previously unavailable to motorised wheelchair users, now accessible" A. Prior, Chairman at North Romford Community Association.