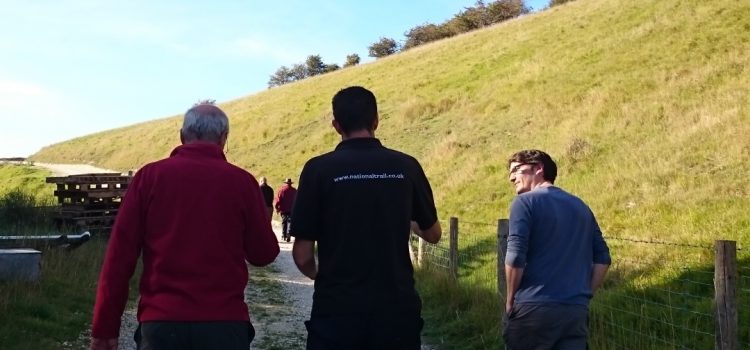 A year after our series of mapping workshops, the Access the National Trails initiative is still alive and kicking. In the amazing chalk landscapes of Yorkshire Wolds Way, trail officer Malcolm Hodgson continues to map footpaths along with other walkers and volunteers using simple mobile applications collecting images and detailed information about particular obstacles.
The data is added to the many contributions already available online and offers clear information about the accessibility of paths, enabling wheelchair users and others with limited mobility to assess which routes to take. The collected information, and the fact that the Yorkshire Wolds Way is now completely stile-free, makes the trail an attractive destination for all who want to enjoy the outdoors.
The apps in use are Mapillary which uses GPS to geolocate images, Sapelli to collect information about particular obstacles such as gates and steep slopes, and Wheelmap to mark the accessibility of venues along or near to the path.
To find out more on how to use the apps, get in touch at info@mappingforchange.org.uk.