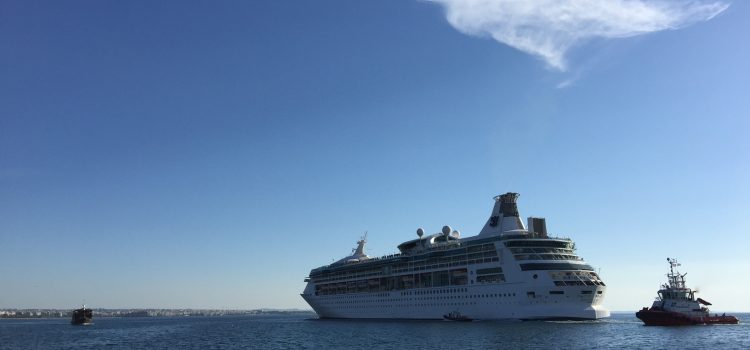 On a lovely autumn day in the sunny city of Thessaloniki Mapping for Change joined forces with other Cap4Access team members to explore accessibility across the city. The mapping party formed part of a series of similar MapMyDay events being run across the globe, which started on September 27 , World Tourism Day. This year the United Nations (UN) World Tourism Organization chose the theme "Tourism for All. UN Secretary-General Ban Ki-moon declared: "On this World Tourism Day, let us recognize that all people can and should be able to participate in tourism and enjoy unforgettable travel experiences."

Thessaloniki has one of the largest ports in Greece and huge cruise ships dock to let tourists disembark and explore what the city and surrounding environs has to offer. So what better place for us to use the day's theme and the location to set about collecting information using Wheelmap, the online map for wheelchair accessible places.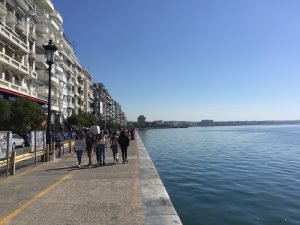 Despite some initial teething problems with the local network connectivity we managed to map a variety of locations from kiosks to eateries. When we set out there was no information about points of interest in Wheelmap. After our mapping extravaganza a total of 299 locations had been assessed. The information gathered to date indicates that there is some way to go in order to address the inaccessibility of many sites across the city. This will be the next step in the campaign to raise awareness about accessibility of public spaces in our towns and cities .
Breaking the territory in Thessaloniki saw us contribute to in excess of 4000 locations that were mapped worldwide under the MapMyDay movement and will hopefully lead to continued action in Thessaloniki and other cities across Greece and further afield.