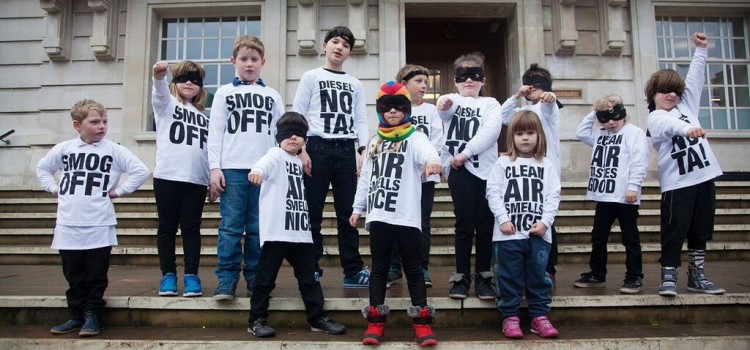 Air pollution is not a new headline. With shocking death tolls, alarming health statistics, and ominous environmental impacts released periodically, many of us are fully aware of the urgent need for action.
To call for changes in our local areas and reduce our own exposure, we require evidence. Currently, local authority
monitoring stations are scattered across the country, but are far from comprehensive. These stations' modelled data provides estimated pollution levels, but offers us little insight into the accurate scale of the problem in our towns and cities.
Community Air Quality Monitoring
 will provide communities with the materials and support required to collect evidence on the streets where we live work and play. With your help, we aim to develop an extensive equipment library of diffusion tubes, and monitoring devices for particulates and black carbon. These will be loaned out to communities who wish to devise a detailed picture of the problem in their local area.
Our approach is tried and tested. In the past 5 years, we've already enabled communities to measure over
1400 places
of interest across London, finding 59% of these to be above the EU annual limit for Nitrogen Dioxide. It's time to extend this campaign to support communities across the whole of the UK.
The more money we raise, the more materials we can supply, and the more communities we can work with. Options for communities wishing to participate start at £250 for a months' worth of measurements. This can either be made up of a single donation, or a combination of multiple donations – such as £25 from 10 people – united with the #postcode district (e.g. #EH15).
Our target is £35,000. This will enable us to support 100 communities AND purchase high-grade particulate monitors. If you help us to raise £50,000, we can purchase a black carbon monitor, and support even more communities to take action.
Join our mission for cleaner air! Visit our
Crowdfunder profile
to find out more and donate today.