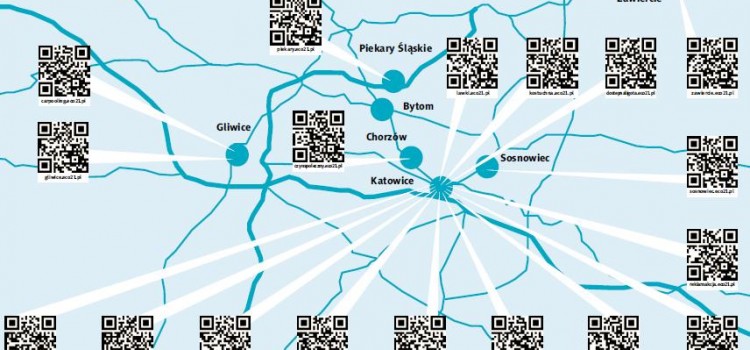 Last weekend MfC were in Poland training participants from Meritum School of Trainers in the use of participatory mapping techniques.  Armed with the new skills trainees hit the streets of Ligota to explore what local residents felt about their community. Using a mixture of paper-based maps, photographs, and video interviews to capture local perceptions, participants went on to collate their findings on the new Community Maps platform.
Over the past two years participants graduating from the school of trainers have go on to develop a number of community maps ranging from a jogging map of Katowice Area, a project lead by Olga Kostrzewska-Cichon and Aleksander Uszok. The aim was to encourage local runners to map out new routes for varying levels of experience in a forested area located in Katowice. First the group marked selected areas (streets, parks, green spaces, forests) and cross-country trails within the city of Katowice on the community map. Next they invited runners to add their own paths and comment on those added. Several meetings with the running community were organised which resulted in the selection of one of the paths proposed by the community, getting officially marked out thanks to support from the city council.  The first run on the newly market trail was held on October 2013.
'Bicycles for Olkusz, Olkusz for Bicycles' was a project lead by Andrzej Wiekiera, which aimed to promote the use of bicycles in Olkusz, a town located near Kracow. Bicycle racks were used as a promotional tool for the project. A steering group was created and included local activists and representatives from the municipal authorities. The group created a community map of installed bicycle racks in the town. They then encouraged other bicyclists to propose locations for the installation of new racks and comment on those already erected across the town. Proposals were sent to the city council with an original rack design for Olkusz, to reduce both the space occupied by the racks and the propensity for bike theft. Some of proposed locations will be financed from city budget in 2015.