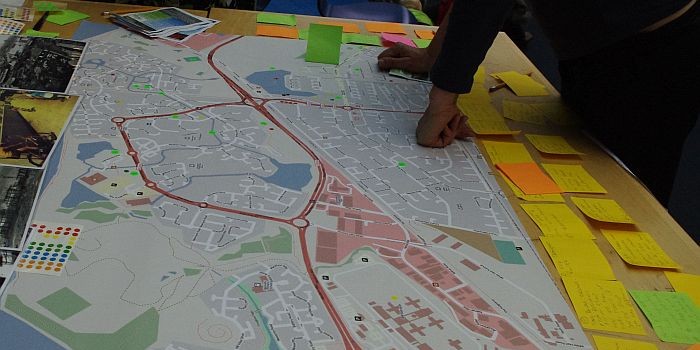 Looking back to some photos of  Thamesmead, we realized we did not post about the last Mapping Thamesmead for Change session, which happened on Friday 4th May.
This time, thanks to the Thamesmere Leisure Centre, which provided us with a space that afternoon and big thanks to Ms Averil Lekau, a Thamesmead resident who took us on a tour around some remarkable places, our day was very productive. Have a look to some of our pictures below.
We visited some of the housing developments, passed by the Southmere lake, crossed the Green Chain Walk up to Lesnes Abbey. Finally, we went to the Leisure Centre, where we carried out another mapping session.