On 18th May 2017 Agnes posted in Events, Featured, News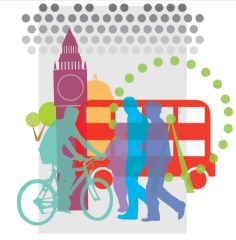 We have now come to an end of the six month monitoring period of our Love Lambeth Air project.
Mapping for Change, for Lambeth Council, has been providing diffusion tubes to Lambeth residents and businesses to measure nitrogen dioxide outside their home or office over the course of six months from October 2016.
Overall we had 30 participants monitoring 34 sites across the borough of Lambeth from Waterloo to West Norwood. The wide spread of monitoring was only made possible with thanks to the volunteer surveyors who every month changed the diffusion tube outside their home or office and returned the old tube for it to be processed in the lab for analysis. The results from the six months of monitoring will be made available on the Community Air Quality Map.
On 16th January 2017 Agnes posted in News
Our Love Lambeth Air project is now into its third month of monitoring, halfway through our six-month project. Love Lambeth Air provides local people with the materials and support required to collect measurements for nitrogen dioxide (NO2) across a number of sites in Lambeth, providing a detailed picture of air quality in their local area. Find out more.
We have received the first set of results back from the lab and the results can be seen on the Community Air Quality map. On the map you can find the site locations across Lambeth along with data for each site including the level of nitrogen dioxide.
---